NFL Direct Ticket Package
12 Flat Screen TVs
Every Game, Every Sunday

Annual Halloween Party
Friday, October 27th

1304 Grandin Road SW,
Roanoke, VA 24015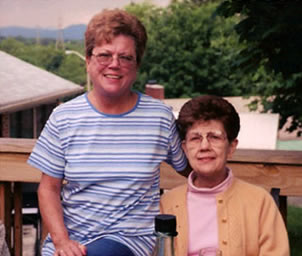 Juanita Morrow was married to Bruce for over 40 years. She and he started the place. And Bruce was always happy to let Juanita take control, always a couple, always a unit, they personified why we love the place.
If you ever met Juanita you knew she was honest and you knew you had better not piss her off. And, she was one of the finest, most decent, loving and loyal people I have ever met. To say we missed her would be an understatement of monumental proportions. Below are a few photos and remembrances from local media.
Juanita and Shelby
If you've ever been to Community Inn
You'll probably recall these lovely faces.
They were the two ladies who once were there
Making CI one of Roanoke's favorite places.
They loved their work. It was their life.
It seemed they were always there.
They were sisters by chance, but friends by choice.
Their relationship was truly rare.
These two knew so many people by name
Because you have been coming there for years.
They rejoiced in your happiness and success
And even helped dry your tears.
A big part of them will always be with us
In our minds and in our hearts.
They left us sweet memories of happier times
Of which you all played such a big part.
So raise your glass and make a toast
To these two ladies and their great love
Who now watch over their family and friends
From their heavenly home above.
Cheers to Juanita and Shelby!
We will always remember you both!
Related Links