NFL Direct Ticket Package
12 Flat Screen TVs
Every Game, Every Sunday

Annual Halloween Party
Friday, October 27th

1304 Grandin Road SW,
Roanoke, VA 24015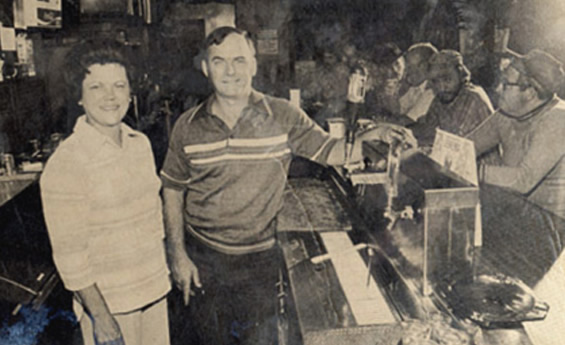 The regulars call it CI. Not just because it's a lot shorter than "Community Inn", but it is also considerably easier to spell.
The account of the Community Inn story varies, mostly depending on who you ask, when you ask them, and their general demeanor at the time you do the asking.
Folks from 9 to 92 have strong opinions about precisely what exactly makes the Community Inn so special. And while these opinions are sometimes wrong, they are seldom uncertain.
To call Community Inn a bar is insulting. To call it a restaurant is misleading. It is certainly both those things well known for good drinks, good value and comforting, quality food prepared simply.
But CI is also a home. A clubhouse. A retreat. A meeting place and a refuge. A dash of rec center, water cooler, Washington think tank, comedy club, and barber shop all rolled into one. It is a family of people not related by blood but by choice. And the values and sprit of the Morrow family — both living and those that have passed — are uniquely what inspires and bonds us all.
If you have not been to Community Inn, it is a deficiency in your life experience for which I can express only the deepest sympathy. You owe yourself a good meal. And maybe a drink. And, if you are what we know around here as "good people" you might just find a lifetime of friends there. Lord knows I did.